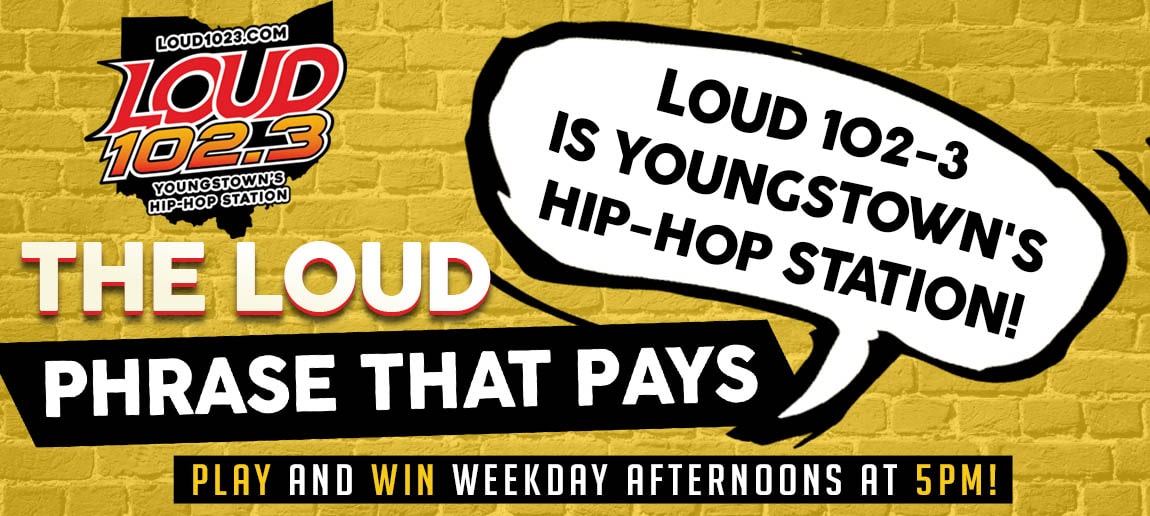 The LOUD Phrase That Pays could win you FREE MONEY!
Listen to Power-Up Radio with DJ Swin weekdays at 5pm and be caller #10 when asked at 330-333-9904! You'll have 10 seconds to say the "Phrase That Pays" as many times as you can in 10 seconds! The phrase that pays is "Loud 102-3 is Youngstown's Hip-Hop Station!"
We'll get you hooked up with $25 for each time you say it correctly!
Contest Times: 5/3 – 5/28
*Phrase That Pays can only be said up to 5 times in 10 seconds.*